Youth Finance and Entrepreneur Leadership
Sleep Away Summer Camp
Designed for 11-18-year-olds,
our sleep away summer program aim to educate and inspire the next generation of leaders.


TIME:July 24th to August 6th

LOCATION: 78 Academy Ave, Cornwall-On-Hudson, NY 12520

GROUP DISCOUNTS:

*Please contact us to learn more about our tuition discounts.

AGE: 11 to 18-year-olds

Email: info@viswise.com

WeChat: viswise2021
Important - Download Informaion
Financial Literacy
Entrepreneurship
& Leadership
Future leaders not only need to have the ability to adapt and entrepreneurial spirit, also need to have a solid foundation and financial knowledge. In Viswise Academy, we start with the practical skills needed to build a solid foundation for independent living, followed by ways to prepare for a future that is unpredictable but full of opportunities.
FINANCIAL LITERACY
Students build a solid foundation in personal finance and remain stable in an uncertain world.
ENTREPRENEURSHIP
Students create viable business models and develop design thinking and project management skills while being exposed to new industries.
LEADERSHIP
Students can understand and practice of discipline, moral norms and effective leadership strategies.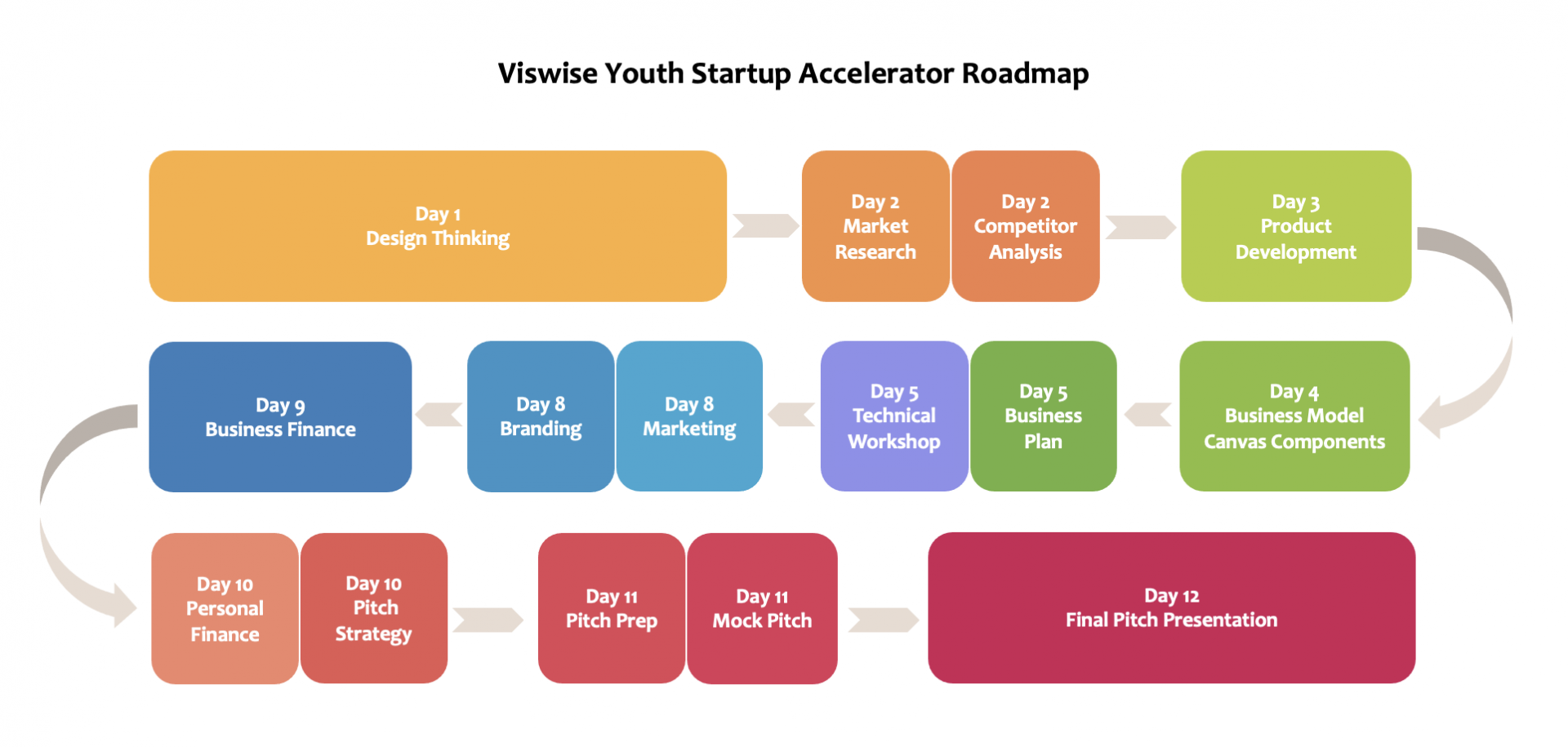 Angelene

Instructor of Youth Personal Finance
Founder and CEO of Alliance for Impact
Board Chairwoman for Youth Entrepreneurship and Finance Association (YEFA).
Head of Treasury for a top global quantitative hedge fund in NYC. She is a board director of TCFA (The Chinese Finance Association).
MBA from Yale School of Management
Masters in Computer Science and Civil Engineering
Bachelors degree in Environmental science
Raymond
Instructor of Investment course

Former Private fund manager/former public fund manager
REIT Magazine "Outstanding Portfolio Manager" /Zacks Equity Research "Best Performing Real Estate Fund"
Wall Street Journal "King of Category" winner
CNBC, Bloomberg, Wall Street Journal, Financial Times, CNN and other exclusive interviews
Jaimie

Instructor of Kids CEO/Kids Banker
Senior Level Executive and Certified Project Management Professional (PMP)
Catherine
Instructor of Youth Innovation and Entrepreneurship Bootcamp
Social innovator trained at the Hasso Plattner Institute for Design at Stanford (d.School) and the Stanford Graduate School of Education. Experience with Human Computer Interaction at Technisches Universität Berlin. Designed for the greater habitability for astronauts in space Guest expert for Design Thinking Week presented by Top 500 Innovators of Poland and the American Embassy, Poland. Stanford Graduate School of Education
*We select different employees for each project to serve as role models, catalysts and educators. We employ professionals, entrepreneurs and creatives of all ages and walks of life to inspire and collaborate with the next generation of leaders. Resumes of staff and mentors for each program will be completed one month before the start of each program.
OUR PROGRAMS EDUCATE AND INSPIRE
THE NEXT GENERATION OF LEADERS
We believe in learning by doing and laying the foundation for achieving our goals. Each day will feature short educational events, industry-leading presentations, leadership challenges, and dedicated time for participants to work together as a team and prepare for a business pitch on the final day of the program.
Youth
Finance

and

Entrepreneur

Leadership

Sleep Away Summer Camp

Integrating Viswise Academy's exclusive financial intelligence, entrepreneurship and leadership courses. Educate and inspire the next generation of leaders this summer.
In our sleep away summer program, teens take hands-on courses on personal financial goal setting, budgeting and credit, negotiation, prototyping, business structure and financial modeling, branding, resilience, and more. Staff and visiting mentors include entrepreneurs, industry experts, and financial educators.
No two days are the same -- we meet in the most engaging way. Expect creative team projects, meaningful but fun workshops, leadership challenges, drills and formations, plenty of field trips and sports.
In addition to workshops and speakers, teens will work as a team during each class to come up with an original, viable business idea on the last day. The reports will be judged by investors and executives from a variety of industries.
We encourage autonomy and independence throughout the project, while our professional staff work to ensure safety and accountability.
EXPOSURE
GAINED
Awareness of new industries and innovative ideas
Personal values and ambitions
Exposure of occupation and salary
Grace under pressure -- Goal-setting
The art of improvisation
Understand opportunity Costs
New network of friends, mentors and future business partners
SKI
LL
S
Effective Networking
Negotiation
Leadership Strategies
How to Make Credit Work for You
Personal Budgeting and Cash Flow
Design Thinking
Pitching and Public Speaking
Creating Financial Statements
Business Funding Options
Business Plan Generation
Branding, Marketing, Advertising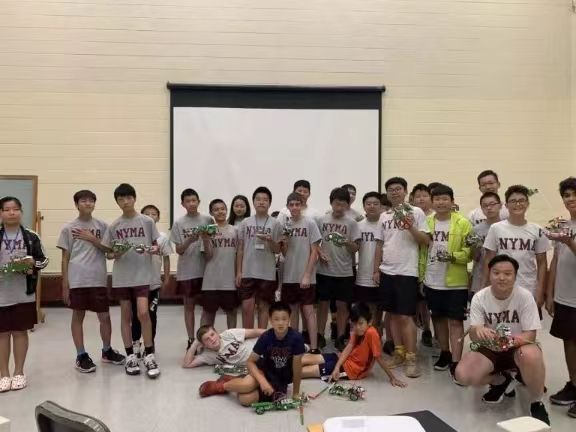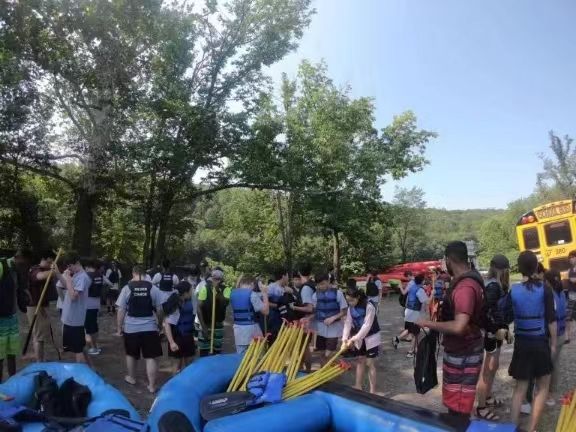 July 26th
Day 3
Spending
Design Thinking II
Decision-making Process
Design Thinking III

July 31st
Day 8
Inflation
Branding & Marketing II
August 4th
Day 12
Career
Planning
Story-telling
A Typical Day at Summer Camp
Programming runs daily from 7:00 am to 9:00 pm with several hours of free time each day. In addition to scheduled sessions, teens will have ample time to work in their business team groups to complete their final project and are encouraged to go to research and formulate their business ideas.
7:00 - 8:00 AM
Wake up & Breakfast
8:00 - 9:00 AM
Drills & Formation
9:00 AM - 12:00 PM
Youth Finance and Entrepreneur Leadership Course
1:00 - 3:00 PM
Field Trips (Kayaking, Rifle Shooting,West Point Museum, Water Park Trip, Purple Heart Museum Trip, Storm King Park)
3:00 - 5:00 PM
Sports ( Basketball, Swimming, Soccer, Open Gym)
5:00 - 5:30 PM
Hygiene/Snack
7:00 - 9:00 PM
Evening Group Business Plan Discussion
Evening Activities (Karaoke, Bowling, Movie Night, Trivia Night, Board Game,Bon Fire,Etc)
*Youth Finance and Entrepreneur Leadership
Sleep Away Summer Camp, is jointly launched by Viswise Academy and New York Military Academy . Viswise Academy is responsible for all courses taught in the camp, while New York Military Academy is responsible for other programs and students' daily life.
About New York Military Academy
As a military school, the Academy is organized on a military basis. Experience has taught that it is impossible to obtain the undoubtedly beneficial and lasting results of military training and life without a system which is exact and continuous. It is not the aim of the Academy to graduate soldiers, but rather to graduate young people who possess the best qualities of a soldier, who shall be obedient to proper authority, orderly, prompt, courteous, well-developed physically, and have the ease and self-confidence which comes with trained minds and bodies. The mere wearing of a uniform, with an occasional drill, will not produce such results, and as surely as there is no royal road to learning, so there is no short-and-easy way in which these results can be secured. It requires time, patience, unending detail, a deep knowledge of character, a love for the work on the part of the faculty of the school, and a system under which every day brings to each cadet duties and responsibilities which must be met and accepted. As a cadet passes through the various grades, from private to commissioned officer, these responsibilities gradually increase until, in the last year of the course, the cadet becomes largely responsible for the spirit and discipline of the cadet corps. The student has learned not only to obey orders, but to give them.
Important - Download Informaion
Contact our course consultants for further class and price information
WeChat: