INSPIRE LEADERS OF TOMORROW
Viswise Academy is a 501(c)(3) non-profits educational organization (EIN: 85-2331341)
OUR PROGRAMS
Highlight Courses
Category
Youth Financial Intelligence
Financial intelligence is a person's ability to understand and manage money. The Youth Financial Intelligence series consists of five courses aimed at different ages.

Youth Investment & Portfolio Management
Learn the skills to navigate the stock market and build wealth over a lifetime. Students will Earn Young Financial Analyst (YFA)™ certificate.


Youth Entrepreneur & Leadership
We start with the practical skills needed to build a solid foundation for independent living, followed by ways to prepare for a future that is unpredictable but full of opportunities.
Youth Communication
& Writing
Our program is intended to enable children to express themselves creatively, confidently and coherently.
Youth Science & Technology
Our Science and Engineering courses bring a variety of science topics to life. By introducing topics not covered in standard science curricula, we build and reinforce your science knowledge.

Youth Inclusive Social Workshop
Viswise Academy and AFI-TCPC jointly launched Youth Inclusive Social Workshop.
Aim to provide an opportunity to see how to deal with the difficulties young people are facing.
Teach Finance for Global Impact™
Viswise Academy cooperate with Youth Entrepreneurship and Finance Association(YEFA).
Seeking equity-oriented leaders who believe in helping all students reach their potential and make GLOBAL IMPACT.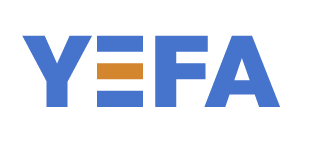 We have the power to help create a sustainable and more prosperous world.

YOUNG SUSTAINABLE INVESTMENT CHALLENGE™
The Young Sustainable Investment Challenge(YSIC)™ is a free, online investment simulation for Grade 7th to 12th and teachers. Students work in teams, guided by a teacher as their advisor.
YGIC™ aims to cultivate students' interest in investment and finance, help students deepen their understanding of various industry fields, and together, they learn about teamwork, communication, and leadership.
Registration opens June 15th, 2022
Competition heading period: Sept 19th, 2022 - Dec 9th, 2022
Age 12-18
Free Entry

#Increasing Finance and Investment Literacy among youth
Since the start date, there are more than 30,000 audiences for our free workshops, seminars, and classes. 2 to 5 free online zoom seminars are continued from the start date until now. There are more than 3000 parents and K12 students signing up for our free or low-cost finance, kids CEO, kids budget planning, and kids investment game classes.


Since 2020, more than 200 high school students participated various local and national finance, investment, and economics competiton, they won multiple national and state-level awards.
#Advocating SDGs and ESG Awareness among the young generation
We emphasize on UN's SDG goals and focus on education, zero-carbon, and zero-hunger initiatives.


During a pandemic and post-pandemic, we participated in NYC's food pantry action. We brought 100+ students and worked full day to pack and sort the food for low-income seniors. Together with UA3 and a few other NYC non-profits, we totally delivered more than 1 million pounds of food, which was reported in NY Time. This summer we are going to organize the volunteer activities again.


This spring, we partnered with UN Training Division and launched a UN Youth Leadership Program. There are 85 students enrolled in this program and attended more than 20 sessions of lessons that were taught by UN officials. They learned about SDG goals and designed various social impact projects and ideas.
#Inspiring youth for Entrepreneurship and Social Impact
Our team and volunteers gave free lectures to more than hundreds of high school students. We developed practical and business Bootcamp and coached them on design thinking approaches to solve the problem with innovation and creativity. We brought outstanding faculty from universities and industry for the best outcomes.


A few business plans from our high school students won the semifinals for one of the nation's high school student business challenges: Diamond Challenge.
How does it work?
A modern, 21st century approach to education
Live online classes with personalized instruction
Learn Finance, Entrepreneurship, Debate, Innovation, Technology, and Leadership via real-world projects
Top 1% teachers from across the globe
Long-term learning paths,

personalized

for your children

Explore Viswise Academy curriculum paths customized for each age group.
How to customize your child's learning path?
Our guidance counsellor will help build a custom path based on your children's interest.
Contact our course consultants for further class and price information
WeChat: